Join Us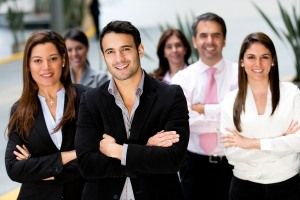 Prospective Agency Characteristics
The objective of many insurance Clusters or Market Access Providers (MAP) networks is add agencies, increase sales, and attempt to help their agency members to survive in this ever-changing industry. General Partners, on the other hand, only considers for membership, prospective agencies that are already successful and will survive with or without GP. We are not interested in adding volume, but we are looking to add like-minded quality agency members.
General Partners is owned and managed equally by our member agencies, so it is important that new members can bring value to GP, our Carriers and the Insurance Industry as a whole. In return, we offer an alliance unlike any "Big Box" Cluster or Aggregator in the industry, with unparalleled benefits of maintaining independent, robust carrier relationship and the opportunity for unlimited growth.
Our goal, with regards to membership, is to build a group of agencies to attain a premium volume that will enable GP to meet our intended objectives that relate to size and growth, yet remain small enough in numbers to reap the benefits that come with having an engaged, committed and industry dedicated membership.
If this sounds like your agency and you are ready to have the strength of numbers on your side while still maintaining the independence you value and demand, then contact us to see if there is mutually beneficial opportunity to grow together.
Here are a few of the criteria that are taken into consideration when we are evaluating perspective new member.